Fravort
piazza
inverno
PATTINAGGIO
Santa Lucia
A walk
Teapot
Coffee and autumn
autunno
casa
Palù del Fersina
Saluti da Castel Pergine
Molveno
Lago di Erdemolo - Hardimbl - 2014 m
Illustration for Atelier sul Brenta
Mappa Canzolino
casa con radici volanti
Al museo ci vado anch'io
UCCELLINI
Monte Orno Mappa
Immergiti nel paesaggio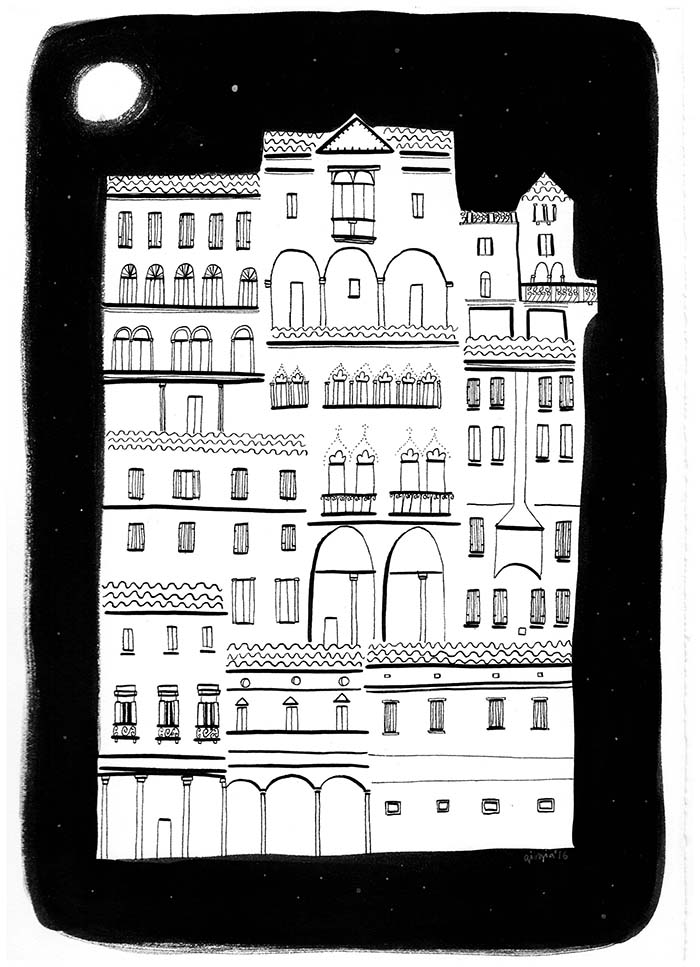 Treviso
Hair on the stomach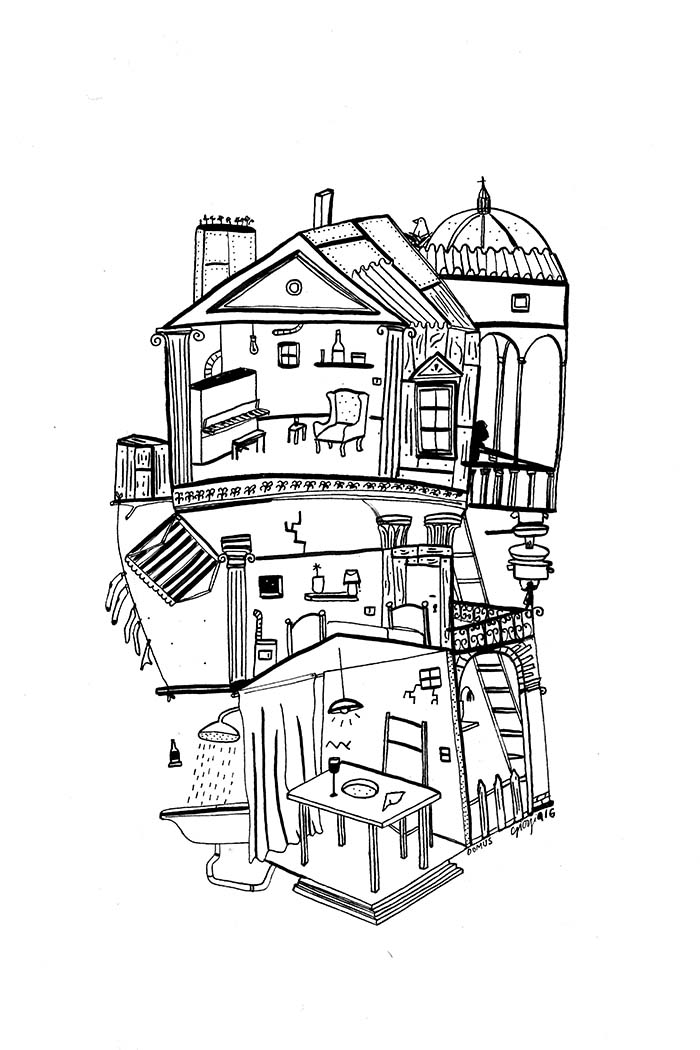 Domus
Fravort
piazza
inverno
PATTINAGGIO
Santa Lucia
A walk
Teapot
Coffee and autumn
autunno
casa
Palù del Fersina
My first colored illustration is dedicated to Palù del Fersina.Palù del Fersina is a beautiful village in the middle of the Italian alps.Here they speak an old german, they are still learning it in school. http://www.comune.paludelfersina.tn.it/  
Saluti da Castel Pergine
This illustration was a commission from the castle of Pergine Valsugana, it is an Hotel and Restaurant.
Molveno
Lago di Erdemolo - Hardimbl - 2014 m
 Lago di Erdemolo - Hardimbl - 2014 mIl lago di Erdemolo si trova in valle dei Mòcheni, tipica meta domenicale delle famiglie locali, che, partendo da valle armate di pranzo al sacco, camicia a scacchi e scarponi si dirigono verso il lago dove è ancora possibile trovare un'inestimabile quiete.
Illustration for Atelier sul Brenta
Mappa Canzolino
casa con radici volanti
Al museo ci vado anch'io
UCCELLINI
Monte Orno Mappa
Immergiti nel paesaggio
Regia, attore, montaggio: Klaus SaccardoFotografia: Rocco SerafiniScenografia, animazione: Giorgia Pallaoro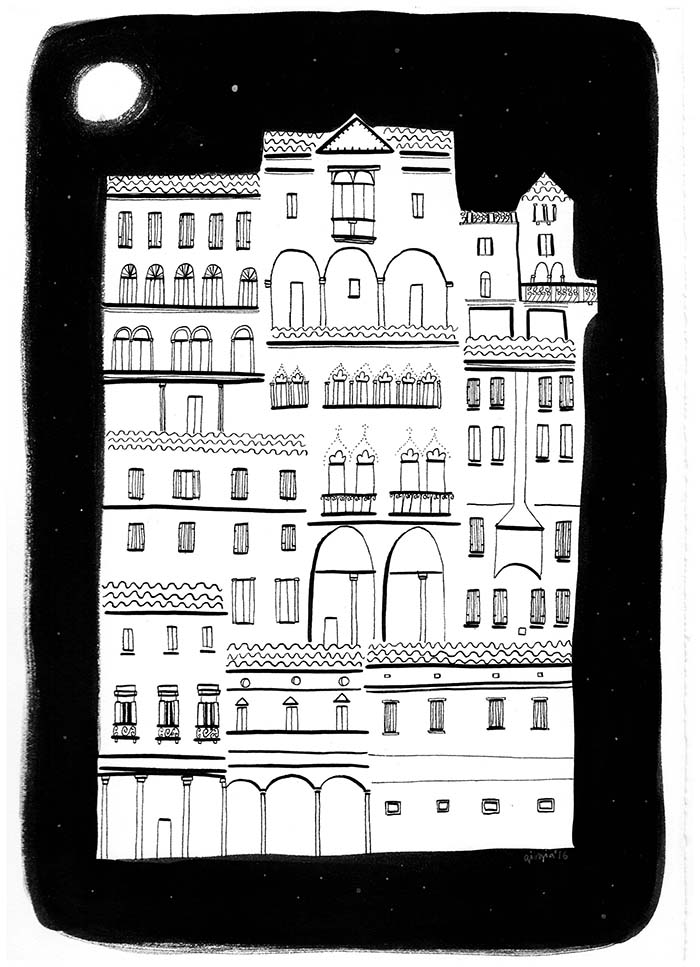 Treviso
Treviso is a city in Italy, I felt in love with this beautiful houses.
Hair on the stomach
15x25 cmink on paper2016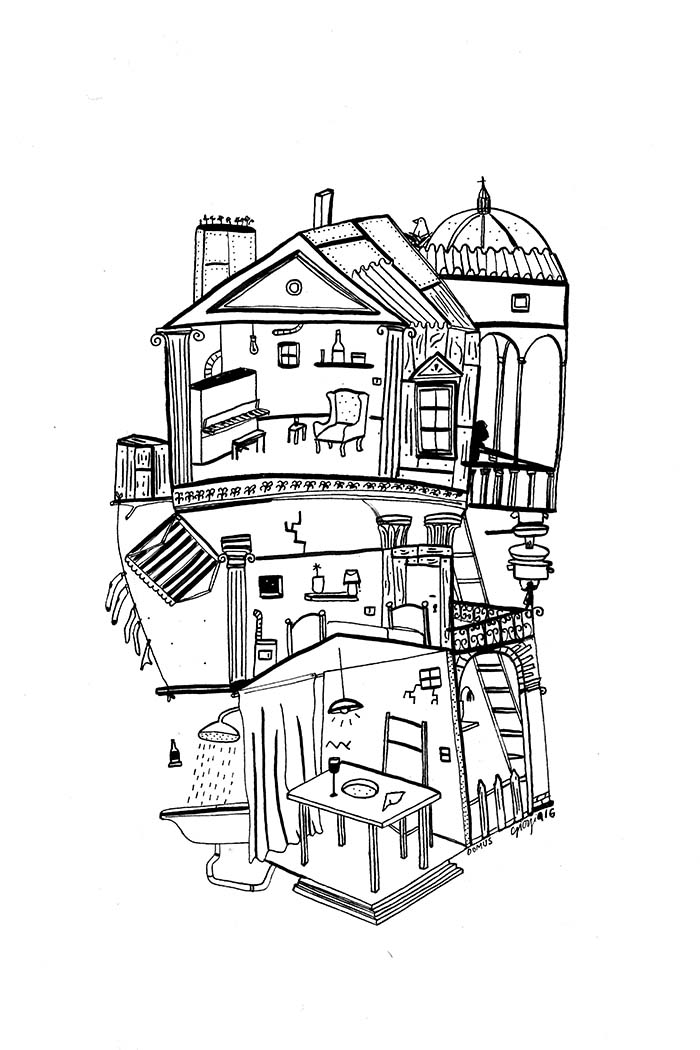 Domus
Domus is my imaginary house20x30 cm2016
1
2
3
4
5
6
7
8
9
10
11
12
13
14
15
16
17
18
19
20
21
22
23
24
25
26
27
28
29
30
31
32
·
·
·
·
·
·
·
·
·
·
·
·
·
·
·
·
·
·
·
·
·
·
·
·
·
·
·
·
·
·
·
·